CHANNEL XR is the exclusive distribution partner for Cleanbox Technology in Ohio and Pennsylvania.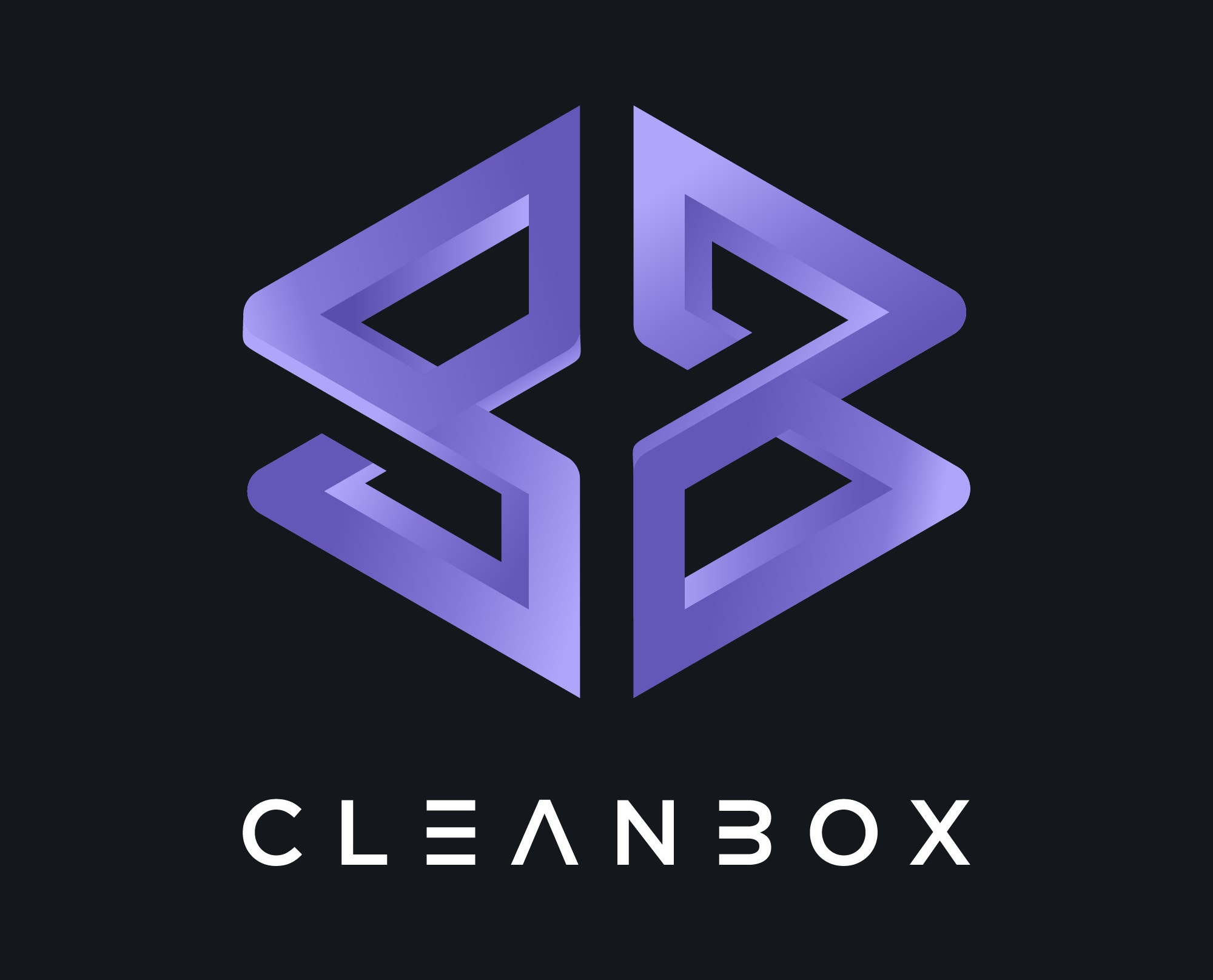 Smart Tech Hygiene for disinfecting Augmented and Virtual Reality Devices, Small Electronics, Eyewear and Masks
Cleanbox CX Series UVC LED Lightboxes protect your colleagues, customers and family members from harmful viruses, bacteria and other pathogens.
Independent lab testing recently undertaken at a Biohazard Level 3 lab shows that Cleanbox UVC LEDs kill Sars-Cov-2 (COVID-19), resulting in a 99.99%+ efficacy on plastics & hard surfaces and PPE masks in 60 seconds.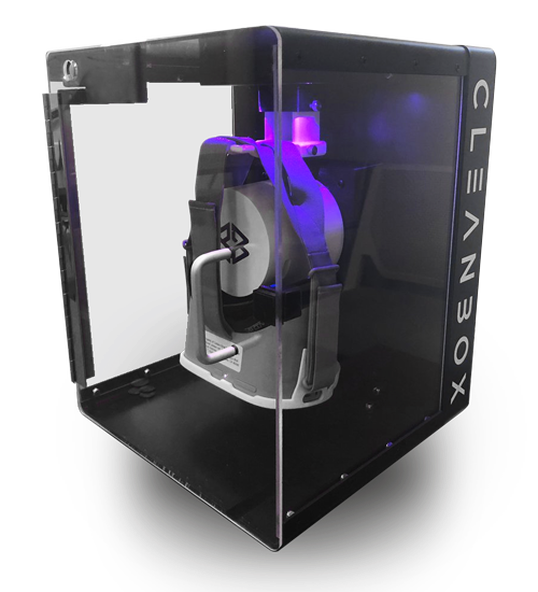 Cleanbox Technology
How Do UVC LEDs Disinfect?
Disabling Viral and Bacterial DNA.
Ultraviolet energy is absorbed by nucleic acids inside the RNA and DNA, which can render the pathogen unable to reproduce and infect. The most effective germicidal wavelength occurs with a peak between 260 nm to 270 nm, the point at which DNA absorbs UV energy the most.
Cleanbox UV light-emitting diodes (UV LEDs) emit at the 265 nm wavelengths and provide reliable on-demand disinfection.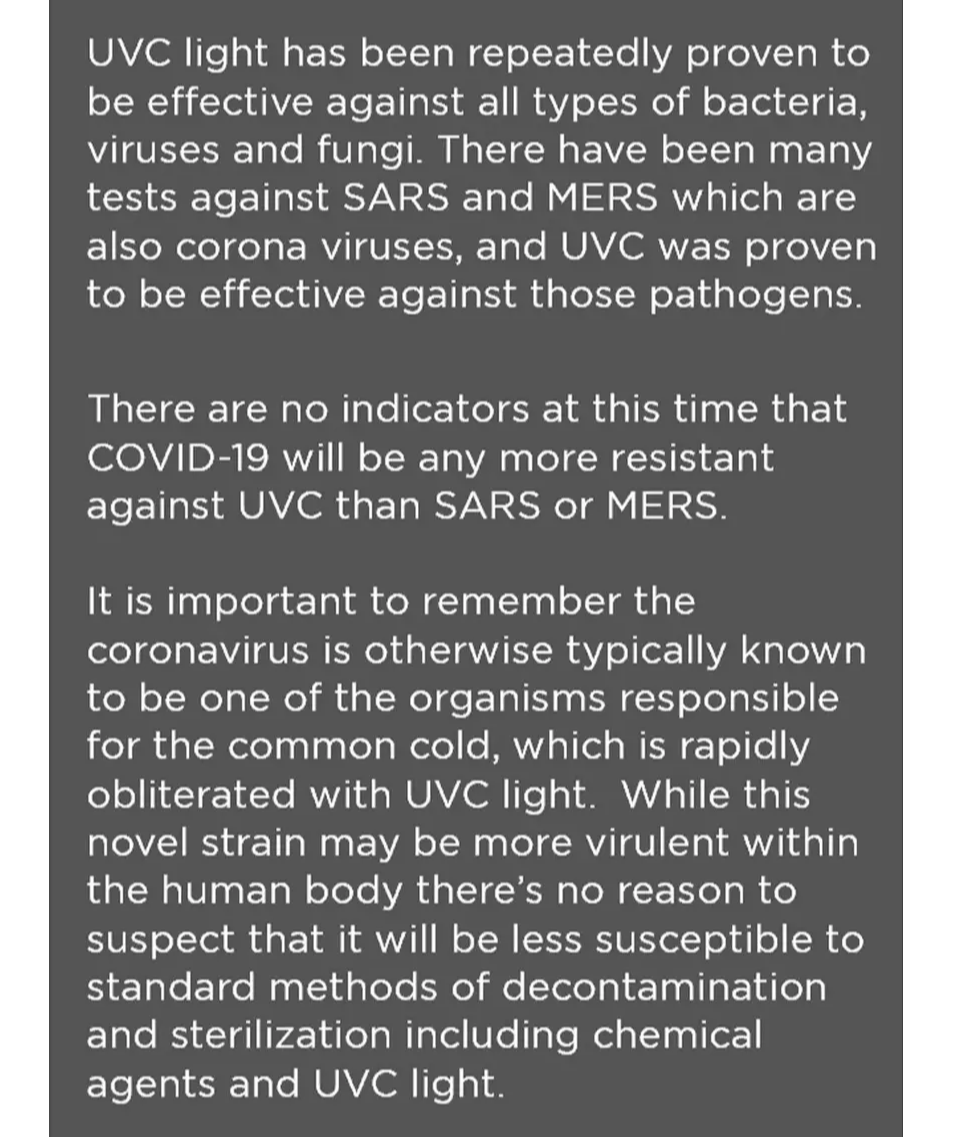 Chun-Chieh Tseng & Chih-Shan Li (2007) Inactivation of Viruses on Surfaces by Ultraviolet Germicidal Irradiation, Journal of Occupational and Environmental Hygiene, 4:6, 400-405
Casini B, Tuvo B, Cristina ML, et al. Evaluation of an Ultraviolet C (UVC) Light-Emitting Device for Disinfection of High Touch Surfaces in Hospital Critical Areas. Int J Environ Res Public Health. 2019;16(19):3572. Published 2019 Sep 24.
Manuela Buonanno, David Welch, Igor Shuryak, David J. Brenner. Far-UVC light (222 nm) efficiently and safely inactivates airborne human coronaviruses. Scientific Reports, 2020; 10 (1)
The Cleanbox CX Series Models
Dimensions
15.5" high x 12.5" wide by x 12.5" deep -11.5 lbs.
Dimensions
15.5" high x 25.5" wide by x 12.5" deep -18 lbs.
Dimensions
49" high x 15.5" wide by x 12.5" deep -11 lbs.
Want a quote or more info? Click chat or fill out the form below.