Refined inside-out tracking.
Six camera sensors combined with the latest software optimisations power inside-out tracking accuracy. Enjoy easy setup and base station-free VR.
Unmatched graphics quality.
Experience VR content through a 2880 x 1700 combined pixel resolution—the highest VIVE visual resolution yet.
Thoughtful design.
The headset suits a wide range of face shapes, vision types, and even fits over glasses. The flip-up design lets you quickly switch between reality and your virtual reality.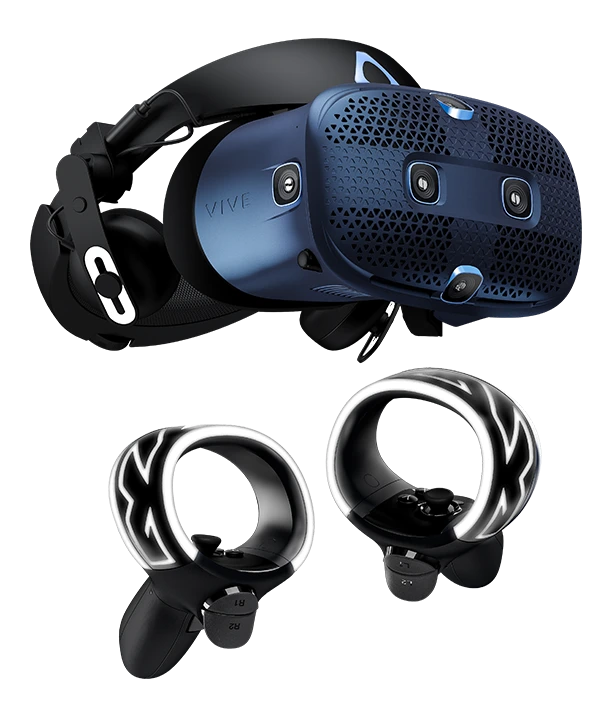 Configure Your Vive Cosmos
VIVE Cosmos is the world's first VR system with a suite of versatile modular options. Go beyond just gaming. Elevate your VR experience.