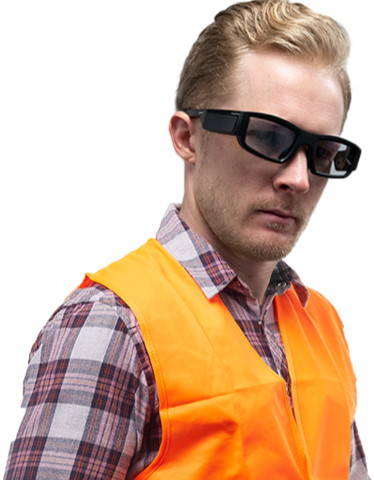 See-Through AR Smart Glasses Powered by Industry-Leading Waveguide Optics
Vuzix Blade perfectly balances enterprise and prosumer demands. It is built for industry operations and is designed for all-day comfort.

The Vuzix Blade is a pioneer in smart glasses technology with its familiar physical form and rich user experience. Our Waveguide optics lead the way in augmented reality for next generation digital integration for operations such as workplace instructions, quality assurance and maintenance.
Blade is one of the most adaptable smart glasses available. Users can choose between hands-free voice control or smooth touchpad navigation. Waveguide optics are a unique way to experience AR glasses, projecting real-time content for a seamless integration of the digital and the real world.
See-through optics increase accuracy and efficiency when following step-by-step instructions in the workplace.