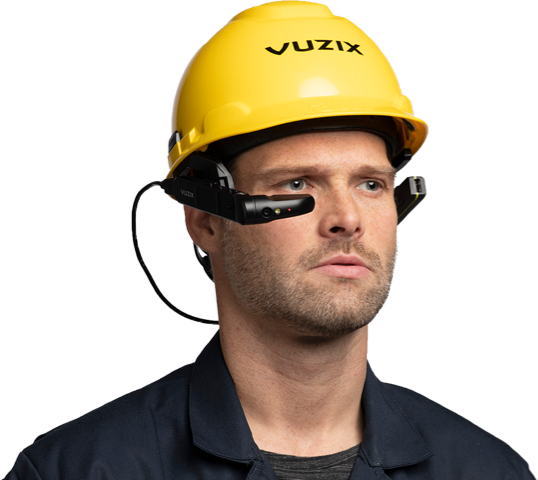 The Most Powerful Enterprise Smart Glasses on the Market
The M400 is built for the workplace. It is ergonomically designed for all-day comfort and optimized for harsh environments.

The M400 is the benchmark for the smart glasses industry. Its outstanding camera provides the best field service and vision-picking capabilities on the market. Its ruggedized mechanical design is ideal for users working in harsh environments. It is two-meter drop-tested and IP67 rated for waterproof and dustproof operation.
Our flagship device was chosen by Qualcomm to feature their groundbreaking Snapdragon XR1 microprocessor, designed specifically for smart glasses. This microprocessor enables a combination of voice and touchpad navigation for complete control over your device.
The M400 improves processes within many applications such as warehouse logistics, tele-medicine, manufacturing and field service. New apps are constantly being added to the Vuzix Appstore to enhance efficiency, accuracy and the user experience.